A more inclusive, loving, and accepting community for all
Pride events are something I look forward to every year. So far this month, I've had the opportunity to celebrate with the ACLU Drag Defense Fund. Together, we made calls to governors asking them to oppose anti-trans and anti-drag legislation.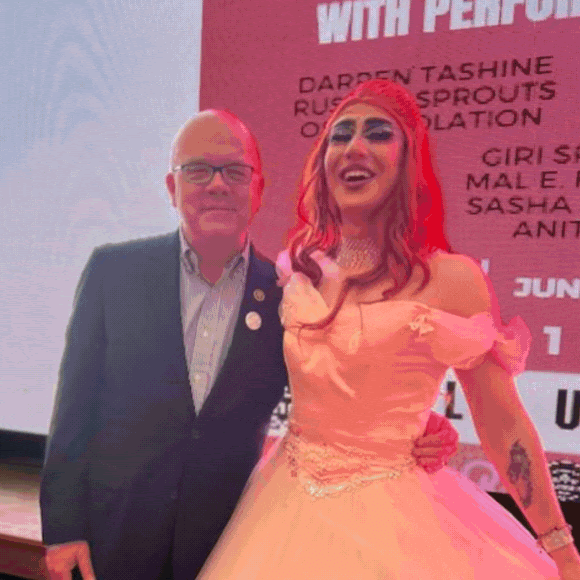 From book bans, "don't say gay" legislation, and spun-up narratives about the "dangers of drag," the LGBTQIA+ community is facing threats in every direction thanks to Republican lawmakers.
Their hate-fueled fear-mongering has a real life-or-death impact. Luckily, in the face of threats and censorship, we can fight back with the ACLU for the protection of all our rights. Will you make a contribution to the ACLU Drag Defense Fund and help protect the freedom of expression and gender identity?
DONATE TO ACLU DRAG DEFENSE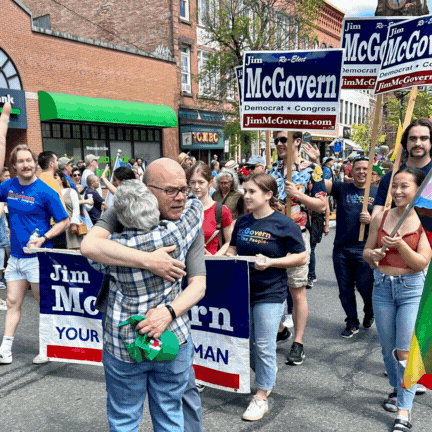 In a time where politics is so divisive, Franklin County and Hampshire Pride were extra powerful this year. Whether it's marching in solidarity in a Pride Parade, attending a drag show, protesting a hateful policy, or hearing a story from an LGBTQIA+ community member— these acts of joy, resilience, and creativity always leave me with a revitalized sense of community and purpose.
Thank you to all the LGBTQIA+ community members, organizers, marchers, and those who lined streets nationwide to fight for a more inclusive, loving, and accepting community for all. You're an irreplaceable part of the movement toward equality.
In love and solidarity,
Jim