People over politics
Partisanship is getting out of hand these days. We need more leaders like Jim, who put people over politics.
Jim's not afraid to call out injustice wherever he finds it. And he delivers for his community, no matter how they voted on election day.
Recently, Jim fought for and delivered $11.3 million in investments for communities across the Second District. From health care to foodbanks, community improvements are happening all over!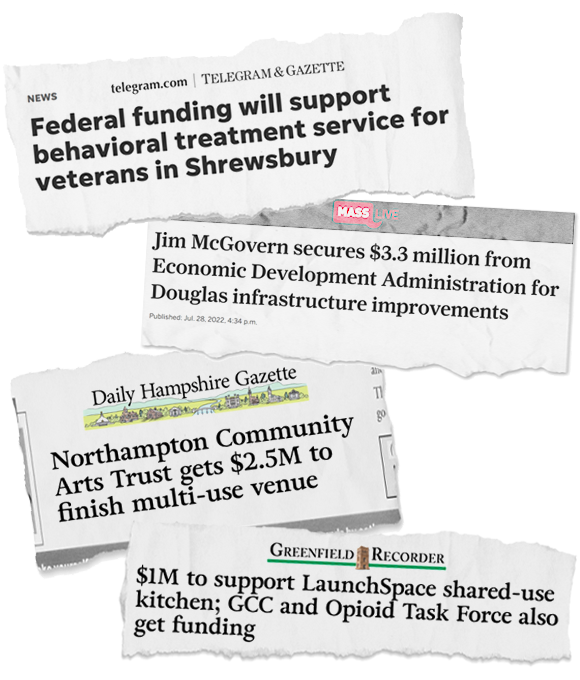 Jim is the kind of hard-fighting, community-focused leader we need in Congress. Will you donate $3 to his reelection campaign now?
In addition to all this, Jim secured $3.3 million in infrastructure improvement funding from the American Rescue Plan for the Town of Douglas.
The Douglas sewer infrastructure is badly in need of repair and expansion. These new improvements are expected to create 750 new jobs and generate $173 million in private investment.
Jim puts people over politics, and he gets the job done. Can you chip in $3 to keep him serving the Second District in Congress?
That's all for now,
Team McGovern
Posted on August 9, 2022
.