This isn't real. But it could be:
Big news: I got a sneak preview into the Republican agenda for 2023 if they take back the House. It's not pretty.
(and it's why we have to stop them).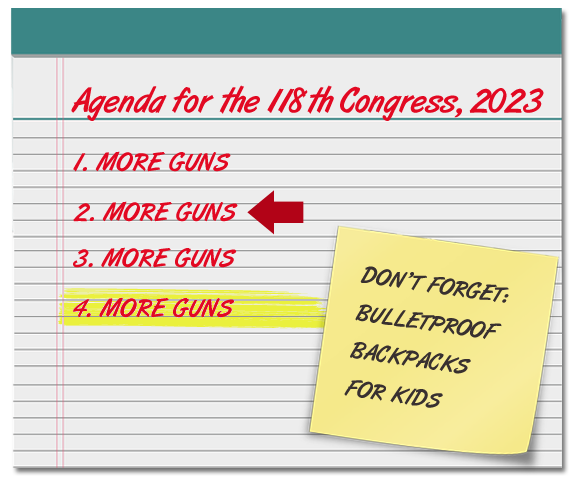 OK, this isn't a leaked document. But it's deadly serious.
Let's face it: In the wake of mass shooting after mass shooting, it feels like the only solution some Republicans have is more guns.
Guns in schools. Guns on our streets. Guns in the hands of anyone who wants them.
In 2017, one of the very first bills passed by the Republican Congress and signed by Donald Trump was a bill to eliminate restrictions on gun ownership by people adjudicated as mentally unfit to own a gun. Seriously, is there anyone that they think shouldn't have a gun?
I am beyond exhausted with the Republicans' absurd argument that guns aren't the problem in the United States. America is unique among world leaders in this case, and it's not particularly close.
If Republicans want to negotiate in good faith, I am always willing to listen and work to save lives.
... but, if it's just more of the same? I'm with the strong majority of Bay Staters and Americans when I say: no way.
Jim