A final word from our team
This is one of the biggest elections we can remember.
Please power progressives to victory – in Massachusetts and across the country. Donate today.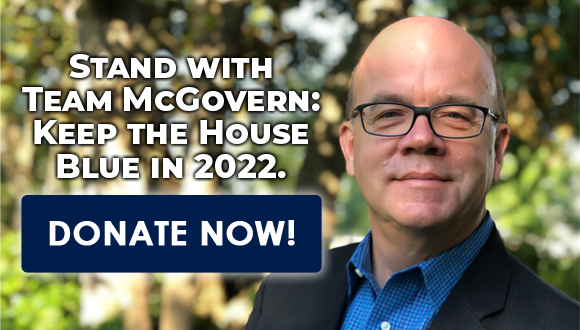 Our plan to keep the House blue isn't complicated, but it will require a lot of work and a lot of grassroots support.
Because the alternative? You know it. We've talked about it. And that's not the kind of country we want to see.
Please stand with Jim and support progressives far and wide.
Team McGovern
Posted on March 31, 2022
.