We have so much to fight for
The headline from Republican Senator Ron Johnson tells us absolutely everything we both feared and already knew about 2022: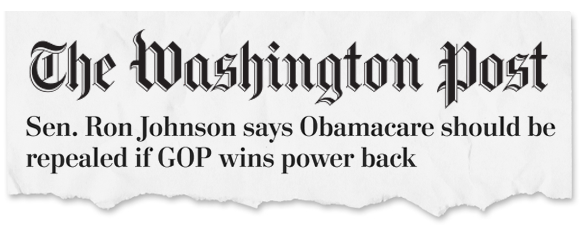 The stakes of November couldn't be more clear. If the GOP takes the majority in November, they'll take health care away from millions of Americans. Chip in today.
This goes beyond Obamacare. Far, far beyond. Because, if we can't deliver in November...
Any progress we've made will be under attack if Republicans take back control of Congress, be it on health care, climate change, anything.

Like we've already seen in Florida and Texas, new attacks will begin against members of our LGBTQIA+ community, including even children.
And accountability for wrongdoings? Think again.
It's
our responsibility
to organize and fight harder than ever before, to stand up to this hatred, corruption, and greed. The human costs of not doing so are nearly incalculable.
Donate today. Stand strong. Our hearts are big, but our action has to be bigger.
Jim
Posted on March 11, 2022
.