Why I signed on and took the pledge:
I've taken the pledge.
Good jobs. Union jobs to boost a renewable economy. Real equity and equality.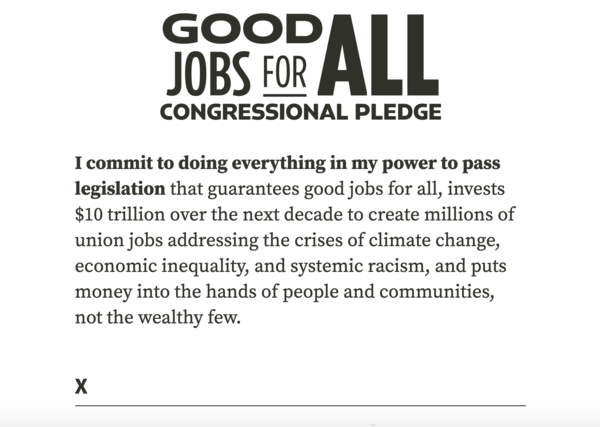 This is part of the turnaround, where we step up together and commit to do right by our country's working families, our children, and our planet.
The American Rescue Plan was part of this, as is our Democratic infrastructure plan currently being debated in Congress.
... but that's not all, not by a long shot.
Stay tuned. I hope to bring you more soon — including details on how you can help.

Posted on April 28, 2021
.